Home - Article - Office Supplies
Tips of Tape Measure Maintenance
Your tape measure, like any tool, will benefit from a little maintenance to keep it working smoothly and keep its accuracy.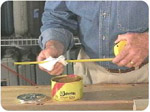 Every once in a while, apply some paste wax to the front and back of the tape.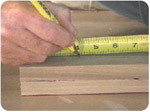 To make sure your tape is measuring accurately just place it on a piece of wood aligning the one inch mark with the edge of the wood. Make a pencil mark at four.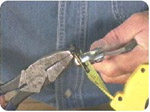 Place the hook end, on the end and see if the measurement is three. If it's not take two pair of pliers and bend the hook slightly. Then recheck your measurement.
Relative Articles:
---
Article Summary
---
A Process of tape measure maintenance.
Keywords
---
Tape Measure, Measuring Tape
Sponsored Links
---
Relative Company
---
Relative Product
---