Home - Article - Packing and Paper
Difference between Bottle and Vial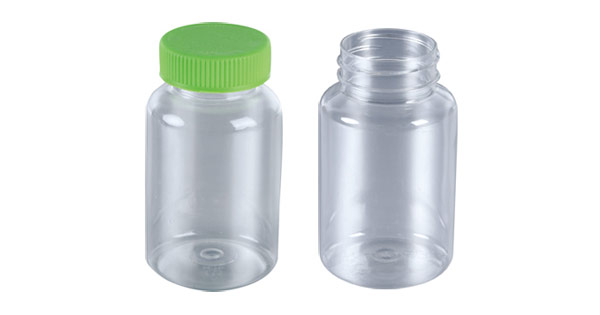 A bottle is a hollow container with a neck that is narrower than the body and a "mouth", usually no handles, and the mouth can be plugged, corked, or capped.

Material: Bottles are often made of glass, clay, plastic, aluminum or other impervious materials.

Use: They are typically used to store normal or daily liquids£¬ such as water, milk, soft drinks, beer, wine, cooking oil, medicine, shampoo, ink , some are used for soring chemicals.
Closure System: The mouth of bottle is usually sealed in the bottling line, the closure appliance is termed an external bottle cap, or internal stopper. A bottle can also be sealed by an "innerseal" by using induction sealing.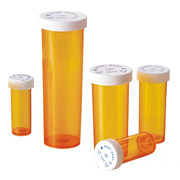 A vial (also phial) is a relatively small glass vessel or bottle (but plastic is popular more and more), usually with a closure. A vial can have a tubular shape or a bottle-like shape with a neck.The bottom is usually flat unlike test tubes which have usually a round bottom. The vial usually is also called prescription vial. and prescription vials is more popular.

Material: Vials are usually made of glass, can be colourless or coloured, clear or amber. Modern vials can be made of plastic (e.g. polypropylene).

Use: Vials are especially used to store medication as liquids, powders or in other forms like capsules. They can also be sample vessels e.g. for use in autosampler devices in analytical chromatography.

Closure System: There are different types of closure systems, it is also called caps, e.g. Screw vials (closed with screw cap or dropper/pipette), Lip vials (closed with cork or plastic stopper), Crimp vials (closed with a rubber stopper and a metal cap)£¬These can have other closure systems like a flip-top/snap cap.All of these caps are non-lock snap caps ( non child-resistant ).

The safety closure system is child-resistant caps, These vials with child-resistant caps or call vials with push and turn caps for pills drugs and ovals with child-resistant cap for liquid drugs are very popular in pharmacutical packing industry nowdays.
Relative Articles:
---
Article Summary
---
Difference use, material, cap, concept between bottle and vial.
Keywords
---
vial bottle pharmacutical packing
Sponsored Links
---
Relative Company
---
Relative Product
---